Our tech,
your smile
We use cutting edge technology and proven process to bring you the best, affordable treatment
There are 3 elements behind everything at Simple

™
Doctor Driven
DIY medical procedures just aren't safe and have an incredibly high rate of failure. Everything we do, starts with a local doctor.
Product focused
Where other companies focus on fancy marketing and sneaky sales tactics, our focus is on making the best damn products possible.
Keepin' it Simple
We cut out the frivolous, flashy nonsense and think really hard about how to make things easier for you, more direct and straight forward.
I can't believe how effective, comfortable, and affordable Simple has made these.
Dr Molina, Florida
Its like they are not even there!
I believe when you smile you can bring a lot of good energy into a room. Simple helped me do that and at affordable price!
Wow these feel so much better
I started my treatment with another aligner company and when that was going poorly I moved to Simple. Geez what a difference.
Makes so much sense
Ive been treating with aligners for 15 years and feel like someone finally got it right
The next level of engineering.
Incredibly thin, majorly flexy and strong as hell

Better fit means better results
Simple™ gets deeper into the grooves of your teeth to firmly grab, pull, push and hold - without the need of any invasive procedures.
Oh so comfy
Our tri-layer engineered material makes for more flexibility, and more comfort, with a less noticeable fit.

Tooth gripping liner
The inner layer creates a better grab on the teeth to move them into place without the need of added support.
Flexible elastic center
The hyper-elastic center is engineered for flexibility and strength that gives the aligner its perfect fit.
Protective outer shell
A barrier against stains, and impact not only protect the aligner, but also your pearly whites.
Less fluff means less waste, less cost and Better results
Your treatment is a progression, so you'll go a few step at a time with a local doctor getting only what you need right at that moment. No giant box of aligner, gimmicks and a message of "good luck".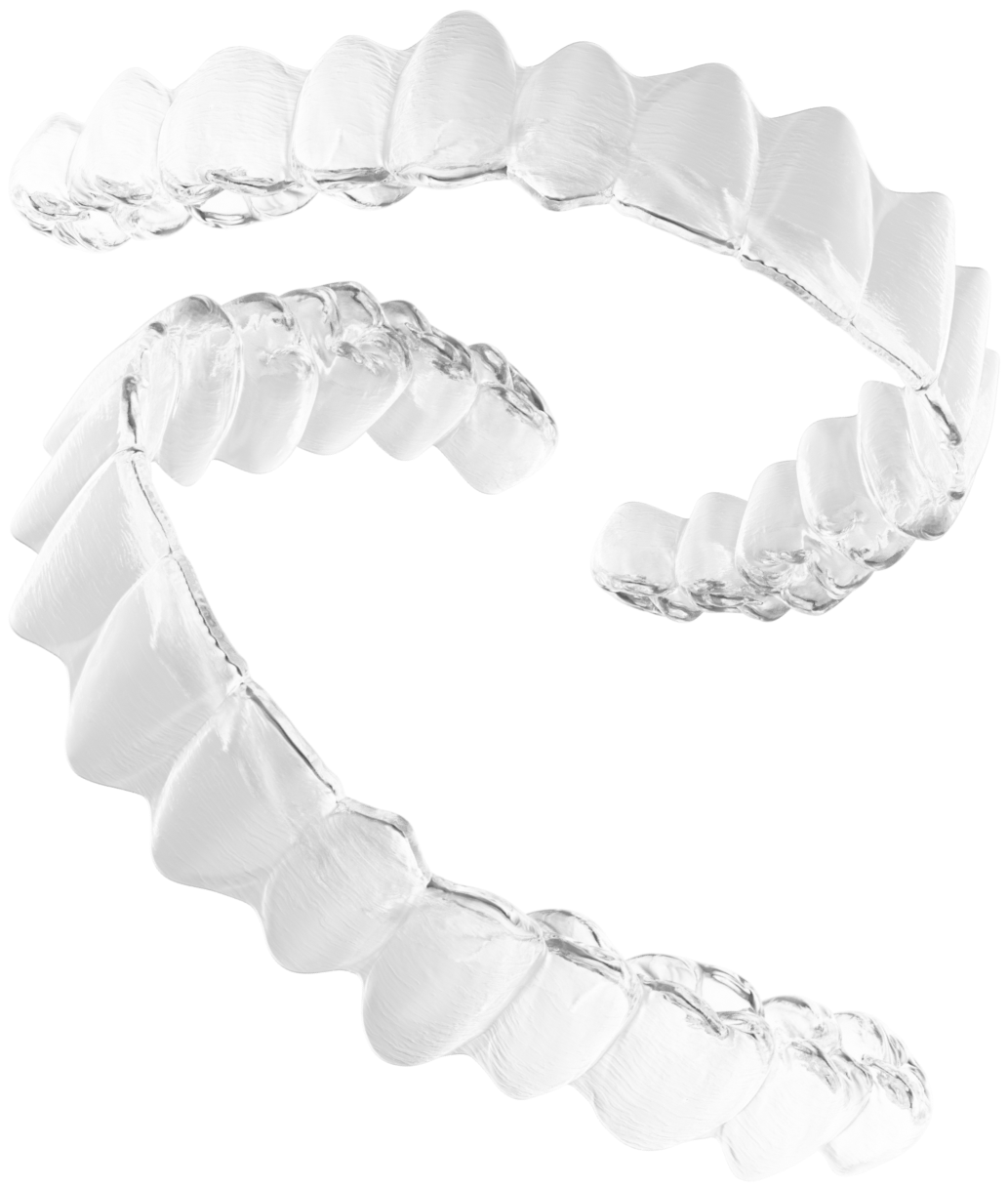 Locations
With 50+ locations around the US and more being added every week.