We do things a little different
We advertise against DIY aligner companies and instead drive patients to a local doctor for healthier treatment. Doctors get paid to see Simple™ patients and can also use our US based manufacturing as an aligner lab.
Aligners Simplified
After decades in the dental industry we set out to answer:
how can we make aligners better?
US Made
This means higher quality and 2x faster turn around time on average.
Technology driven
Faster treatment with less discomfort, 90% fewer revisions, and 1/3 the attachments.
Affordable
The best aligners on the market also happen to be some of the most affordable on the market.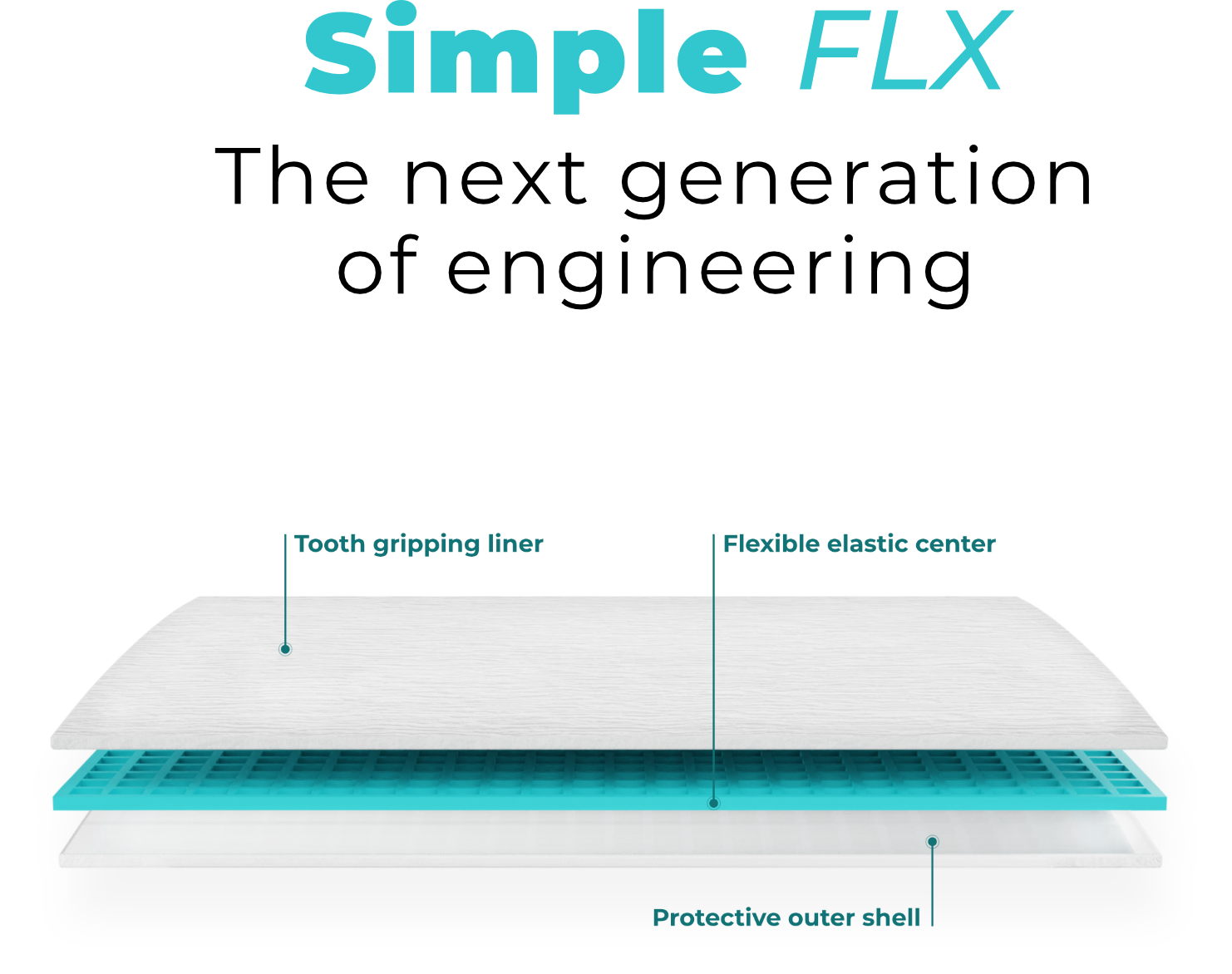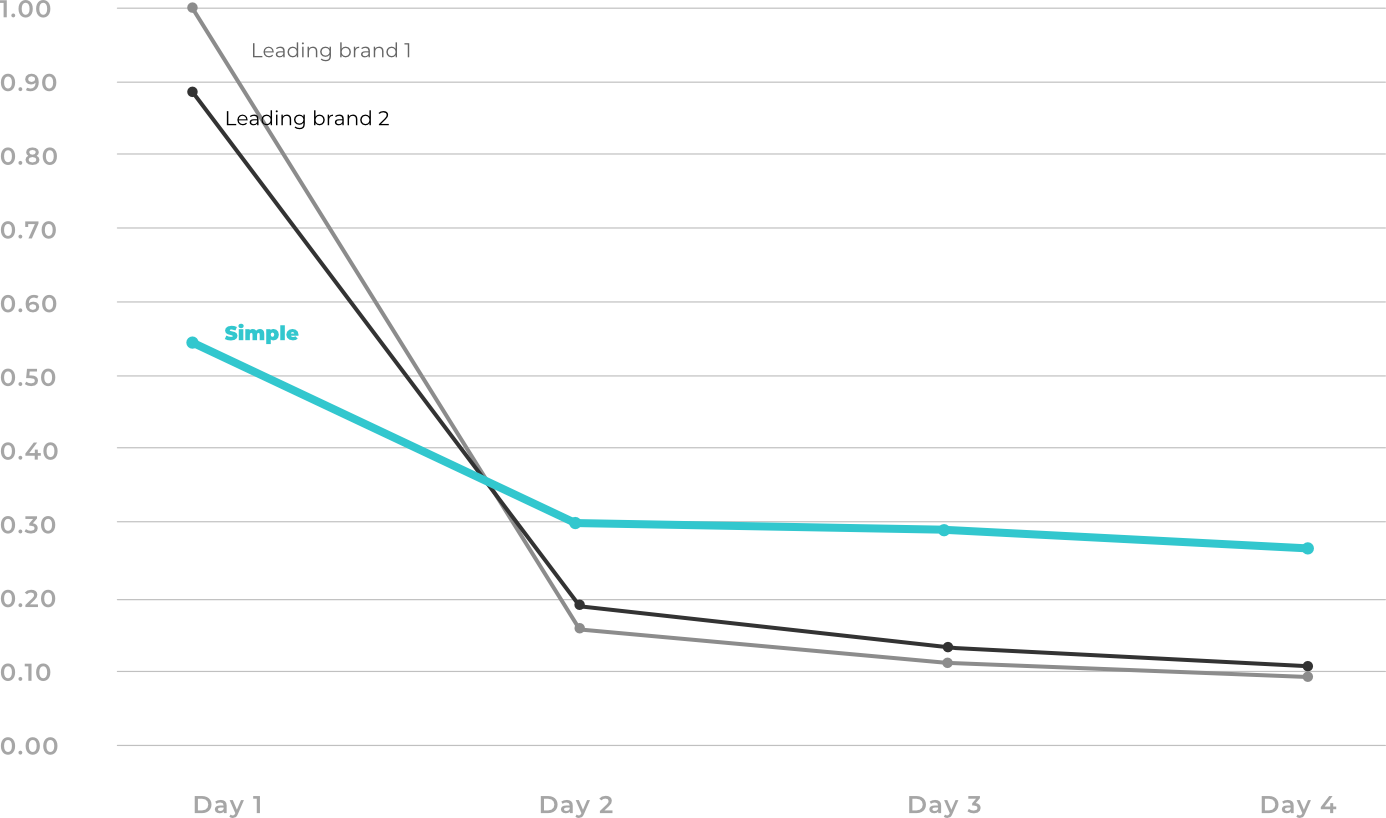 Better material. Better treatment.
40% lower initial pressure means less discomfort for the patient with a steady sustained force that cuts wear time by 50%.
3x better retention. 5x fewer attachments.
Designed to be more retentive and significantly reduce the need for attachments. All without sacrificing on patient comfort.
Submit cases in seconds
Our in-house orthodontists do the heavy lifting, you just send us your files.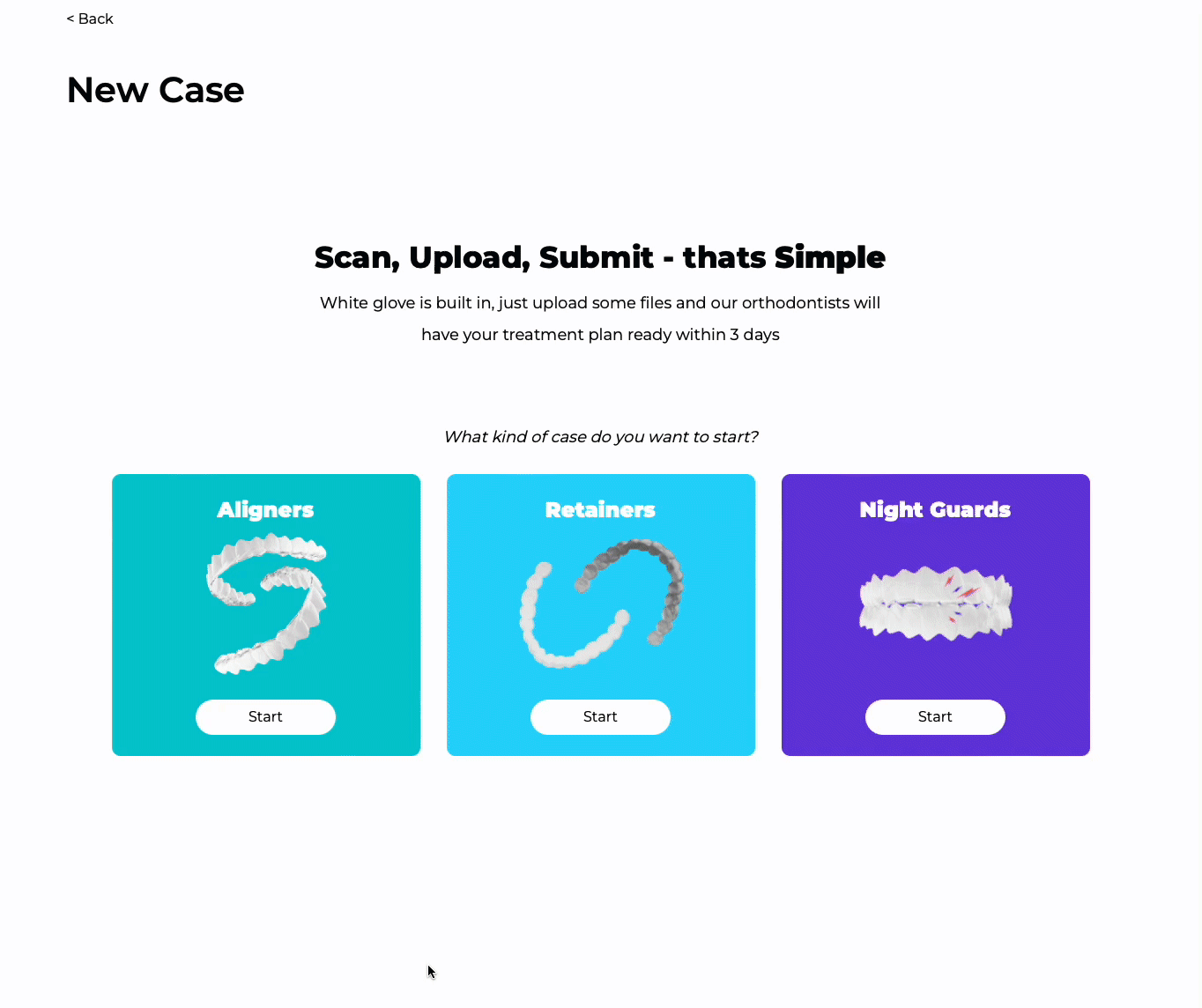 Faster, higher quality and still more affordable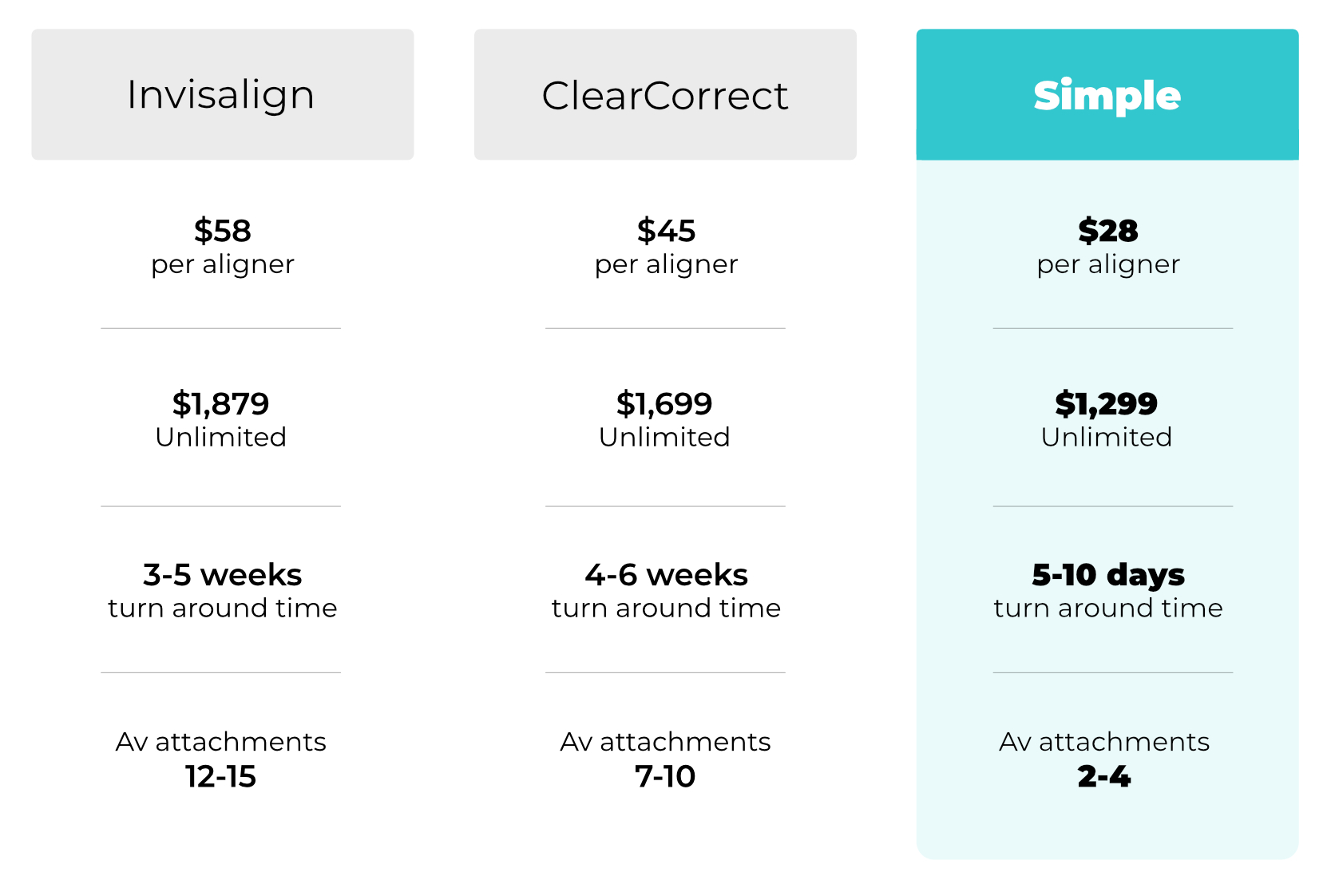 I can't believe how effective, comfortable, and affordable Simple has made these.
Dr Molina, Florida
Its like they are not even there!
I believe when you smile you can bring a lot of good energy into a room. Simple helped me do that and at affordable price!
Wow these feel so much better
I started my treatment with another aligner company and when that was going poorly I moved to Simple. Geez what a difference.
Makes so much sense
Ive been treating with aligners for 15 years and feel like someone finally got it right
Send your aligner cases to Simple™, just like any other lab
Receive patient referrals from Simple™ to treat like any other patient